Kayla Quinn feels left out at work. All her female coworkers have had private sessions with Billy but her. Of course, the ladies all come back with glowing reports about his dick and tales of his legendary cum. This lights a fire up in Kayla's mind. She wants to find out how true the rumors about Billy's dick and cumshots are so this prim and proper babe hunts the hung stud down and then makes her intentions known. Honestly, she doesn't even give the poor guy much of a choice. One minute he's talking to her, the next minute his pants are off and his dick is in her hands.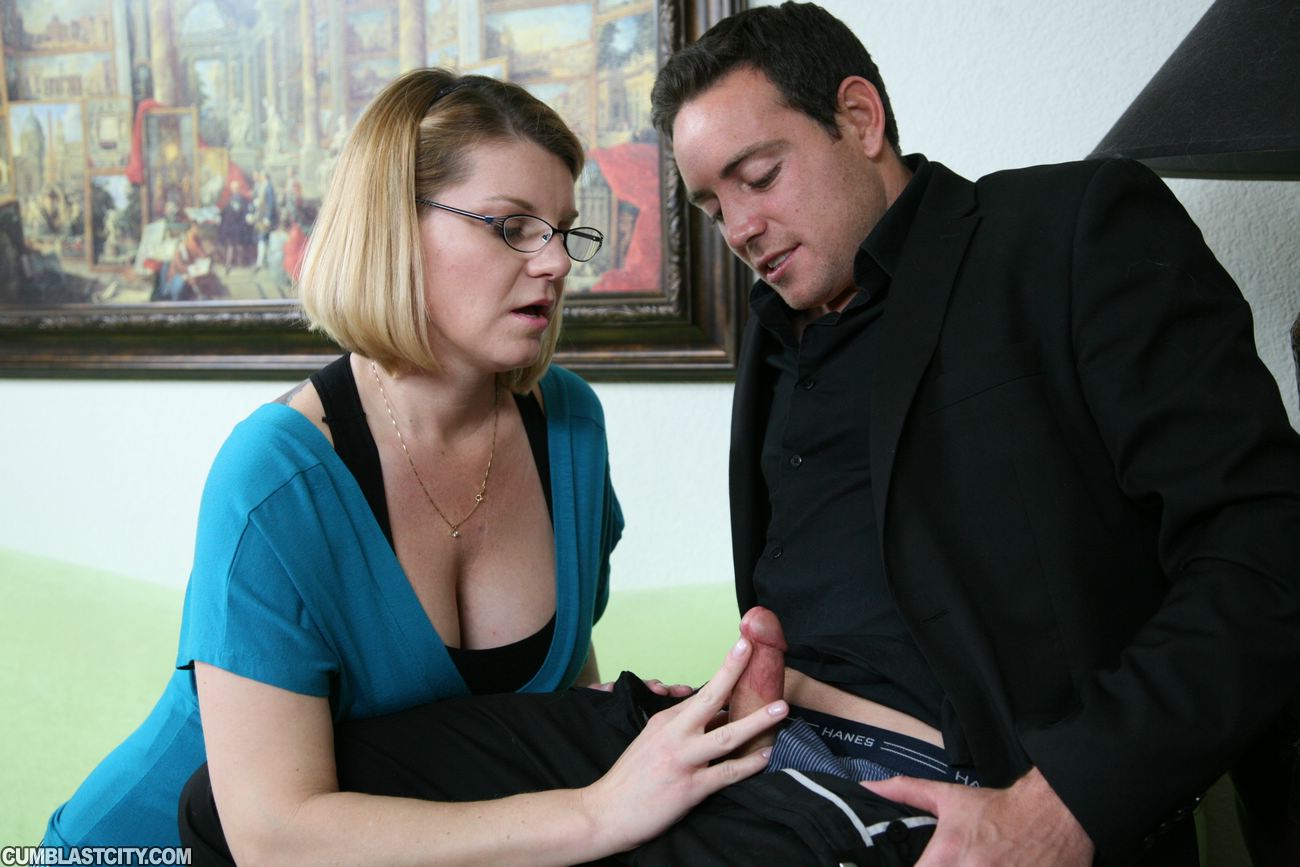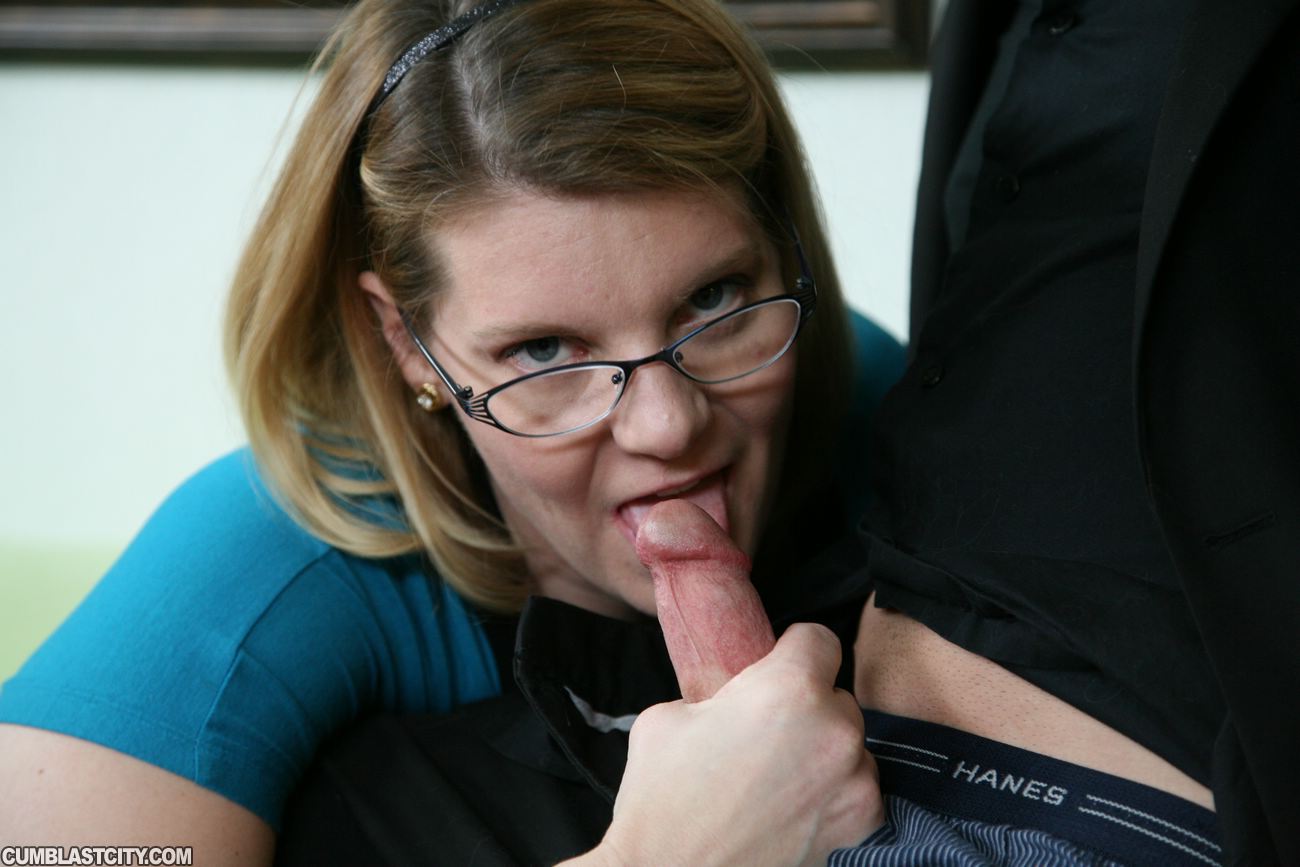 Billy has never thought about hooking up with Kayla Quinn but now that she's working his cock with her hand, he kicks himself for not making it happen sooner. Looks can be so deceiving because on the outside, Kayla looks like a clueless innocent angel but her hand work suggests otherwise. This whore has stroked a few dicks in her time and she's perfected her craft. She definitely blows Billy's mind with her stroking.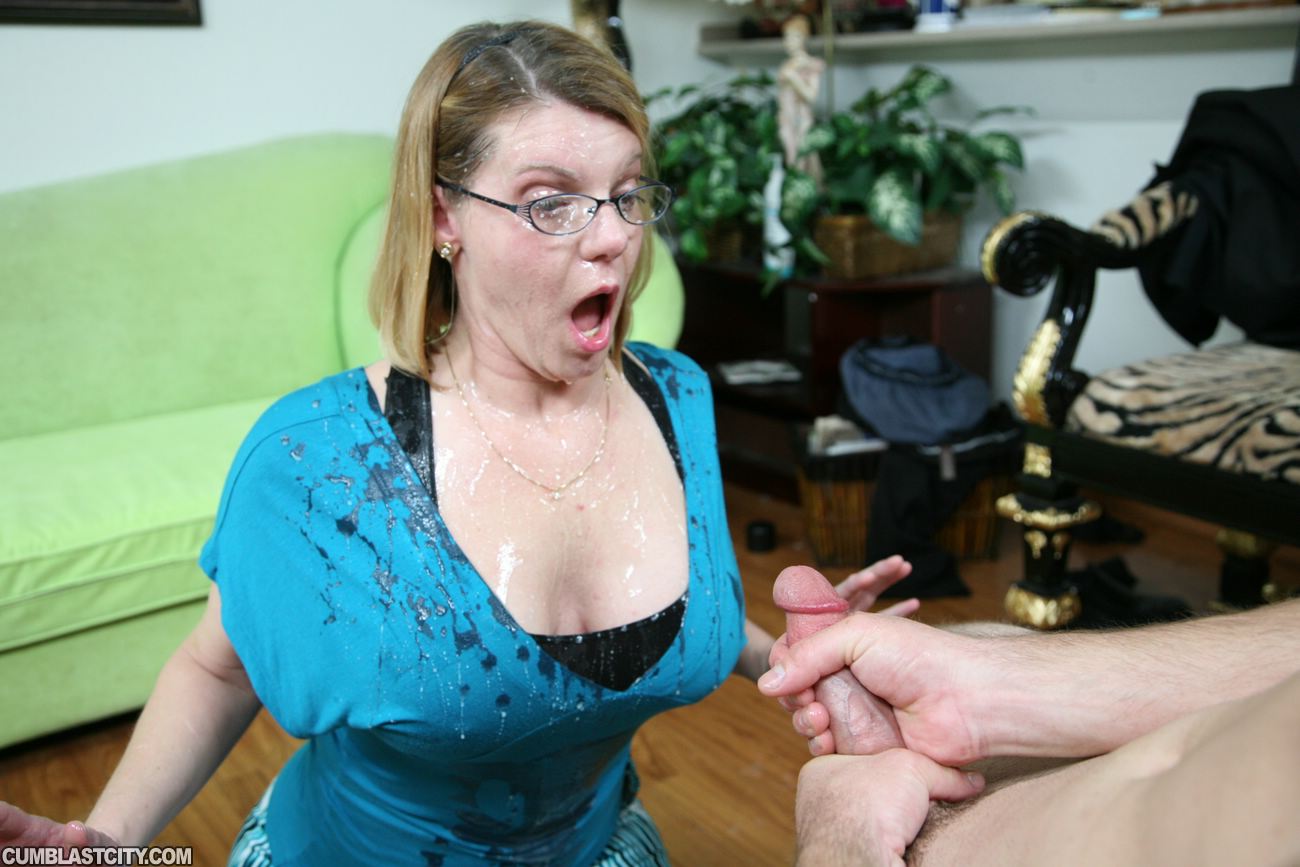 To make things even more interesting, Kayla Quinn blows on the tip of Billy's cock as she strokes it. This drives him absolutely bonkers – in the best way possible of course. He squirms in the chair as if he's trying to hold back his load but Kayla wants it and she's getting impatient. She jerks Billy off really fast until she brings him to the very edge. Then the naughty office slut kneels back and begs Billy to blast her with his load. Does he oblige her? Of course he does!