Good girls swallow, bad chicks get bathed in cum. You don't have to guess what camp Violet Monroe belongs to. She's normally the first one to jump on the swallowing wagon but she's heard amazing things about Jonny's cumshots and being the curious girl she is, Violet wants to experience them at least one time. What she doesn't know is that the horny dude has a huge load built up inside him and he's just waiting for the perfect "victim" to come along so he can spurt his cream all over her.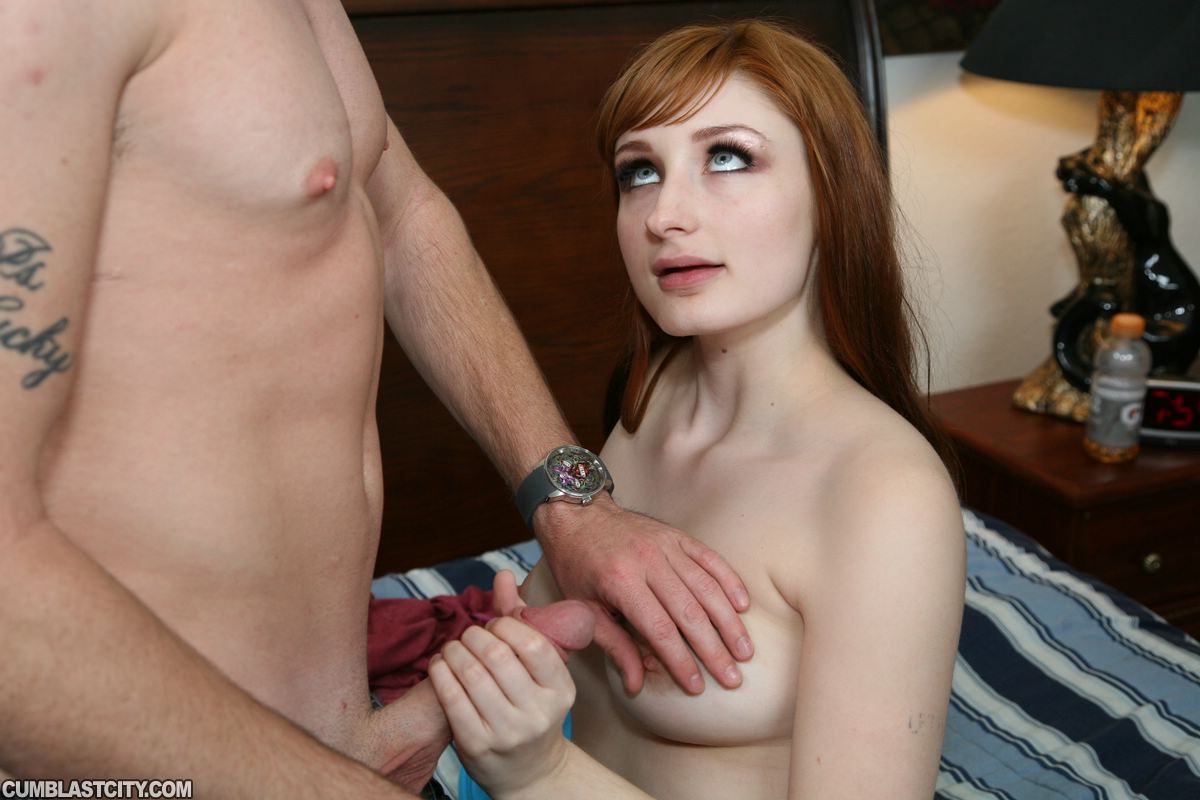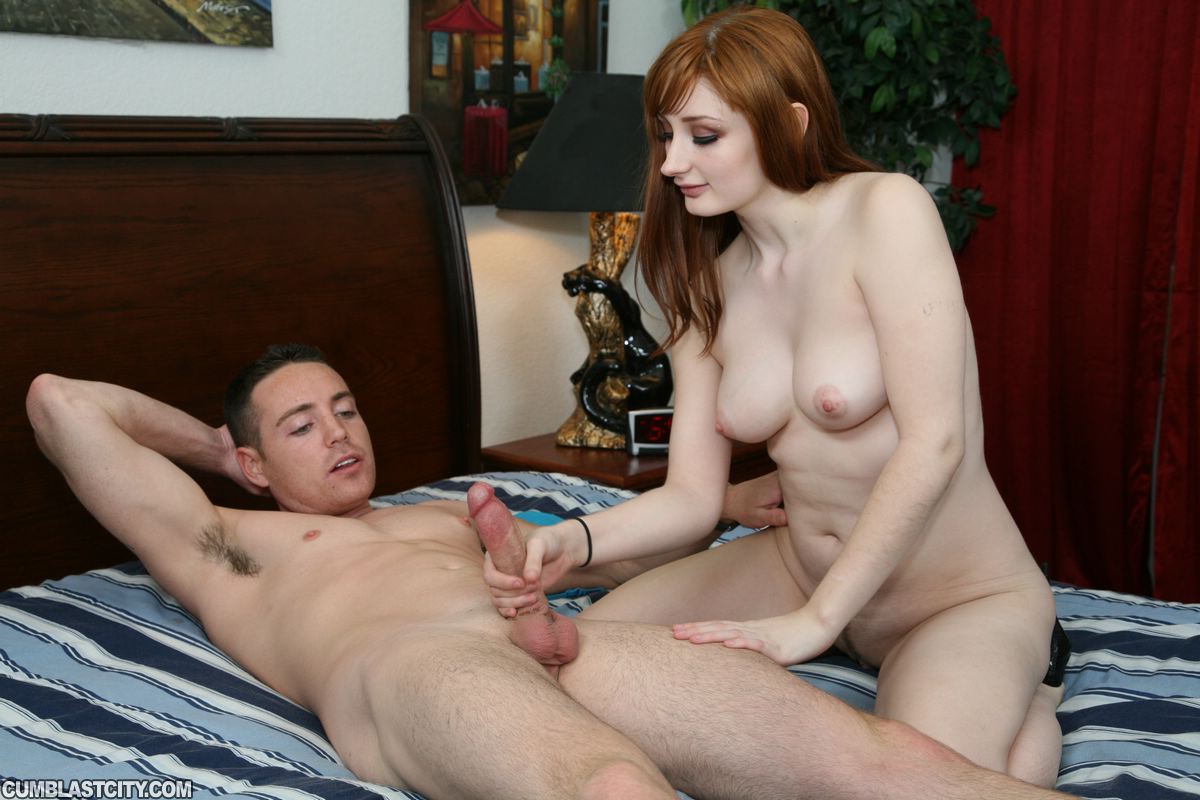 Well, she comes along and let's just say drenched would be a better fitting word than spurt for what happens between them. When Violet Monroe tells Jonny she wants to fuck him, she thinks they're just going to have a good time that ends with his load all over her. She's right in a sense. The two get up on his bed and the redhead babe immediately reaches for a bottle of lube. She slathers it all over Jonny's dick and then strokes it with the expertise of someone who has done this a million times before. He's certainly blown away by her cock stroking skills but he wants to fuck more than just her hands.
Jonny wants to fuck Violet's boobs and lucky for him, she's on board with this idea. She lays back and squeezes her titties together and smiles as Jonny slams his thick man meat in between them. Its hard to tell which one of them is having more fun. The hung dude just wants to blow his load and Violet thinks he's going to do it all over her tits. She's wrong. Jonny makes her get on all fours and then he aims his dick in her face. What happens next renders the tatted up hottie completely speechless – and blind.