Sienna Lopez doesn't like loose ends. She hates half-assing anything she does so when she meets up with you, the busty brunette makes sure to tie up all loose ends. Her meeting with you isn't for small talk. She's there to drain your dick of its content. This isn't her first rodeo so she knows exactly what she's doing. The only question that remains is – are you man enough to handle Sienna and all her skills? And if the answer is yes, how long do you think you can last with her before shooting your load? You don't have to wait so long to find out.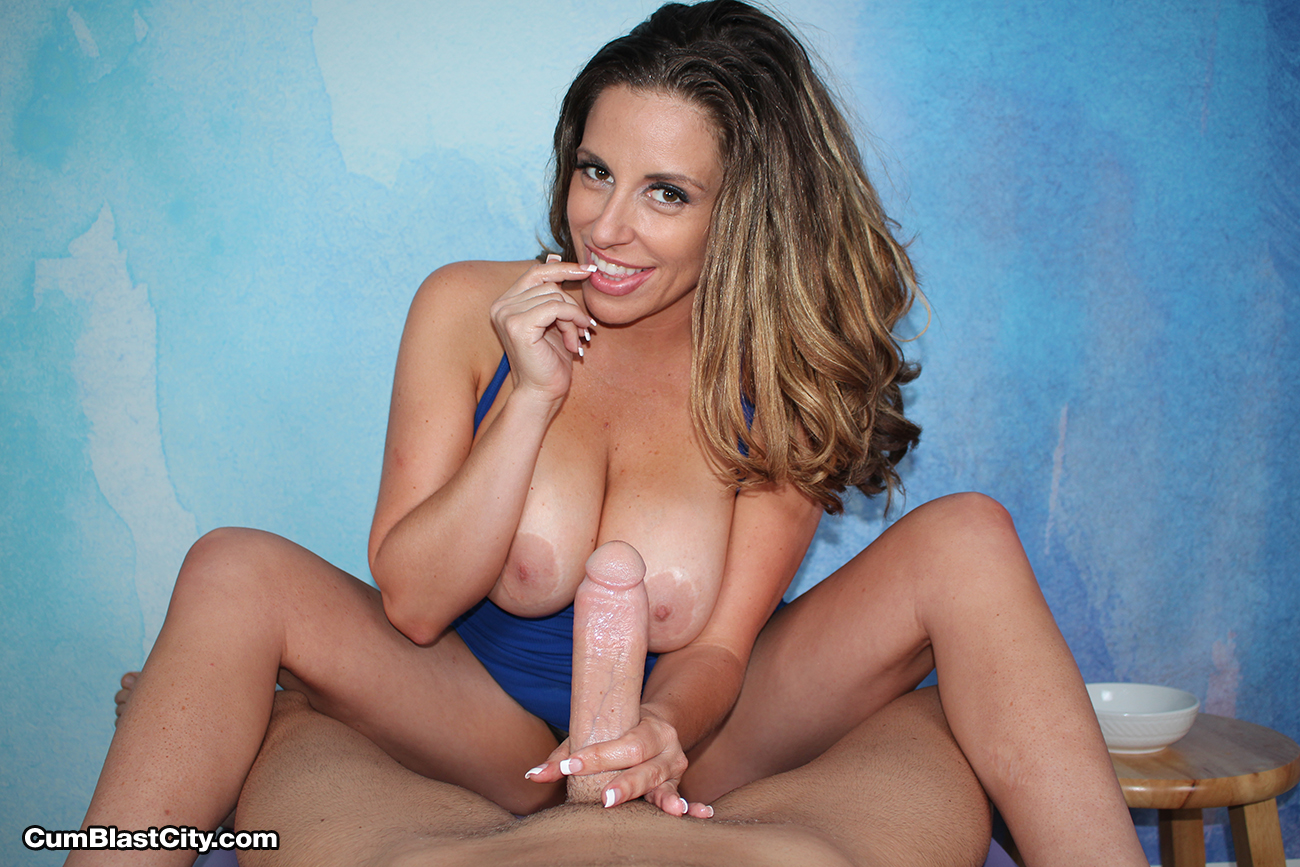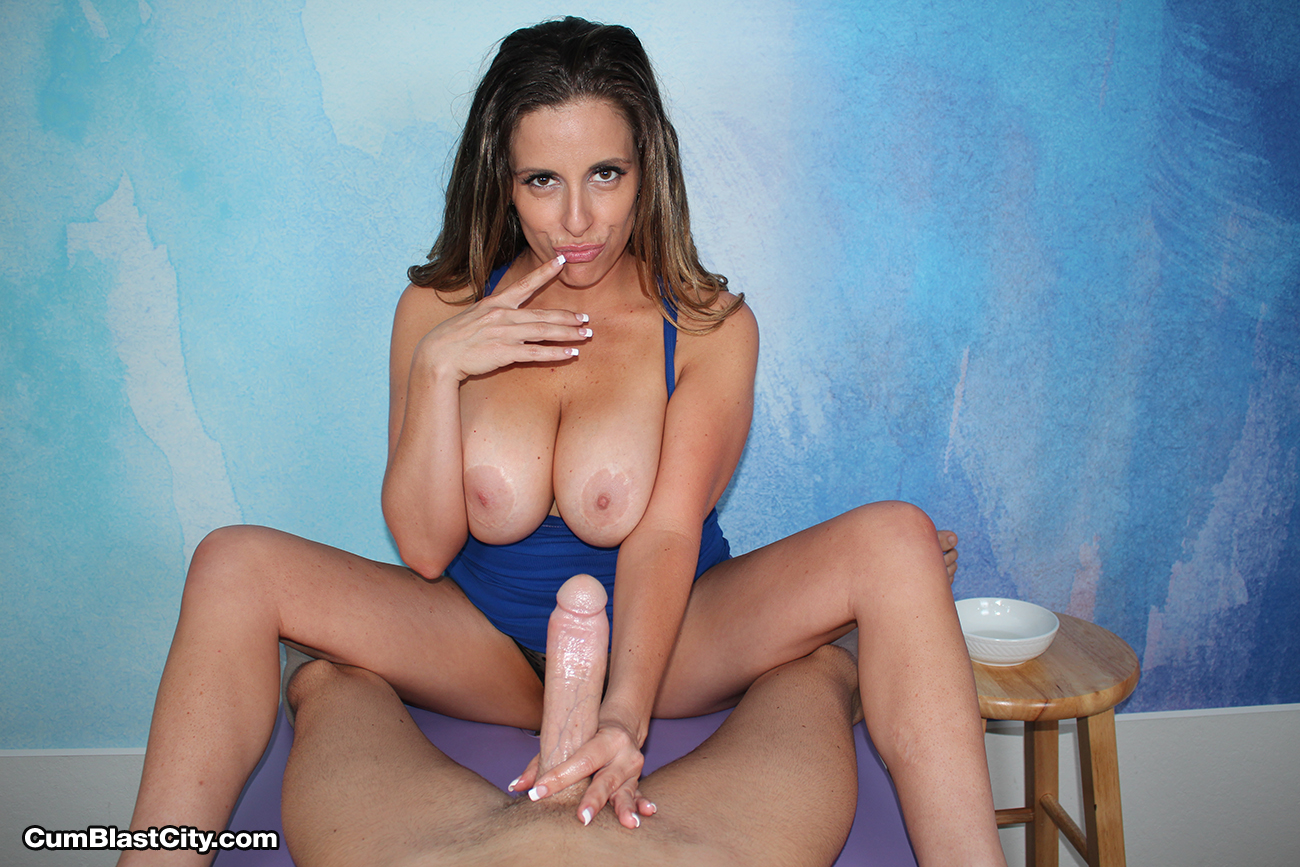 To say that Sienna Lopez is not a talker would be an understatement. The top heavy beauty has no need for words but her eyes do all the talking for her. She literally fucks you with her eyes as her hands slowly rub your thick erection. You flinch and thrust forward and Sienna smiles. This is the exact reaction she's hoping for. It lets her knows she's on the right track to getting you to the finish line. Her stroking remains slow but steady though. The hot babe isn't in a rush to get you to the finish line.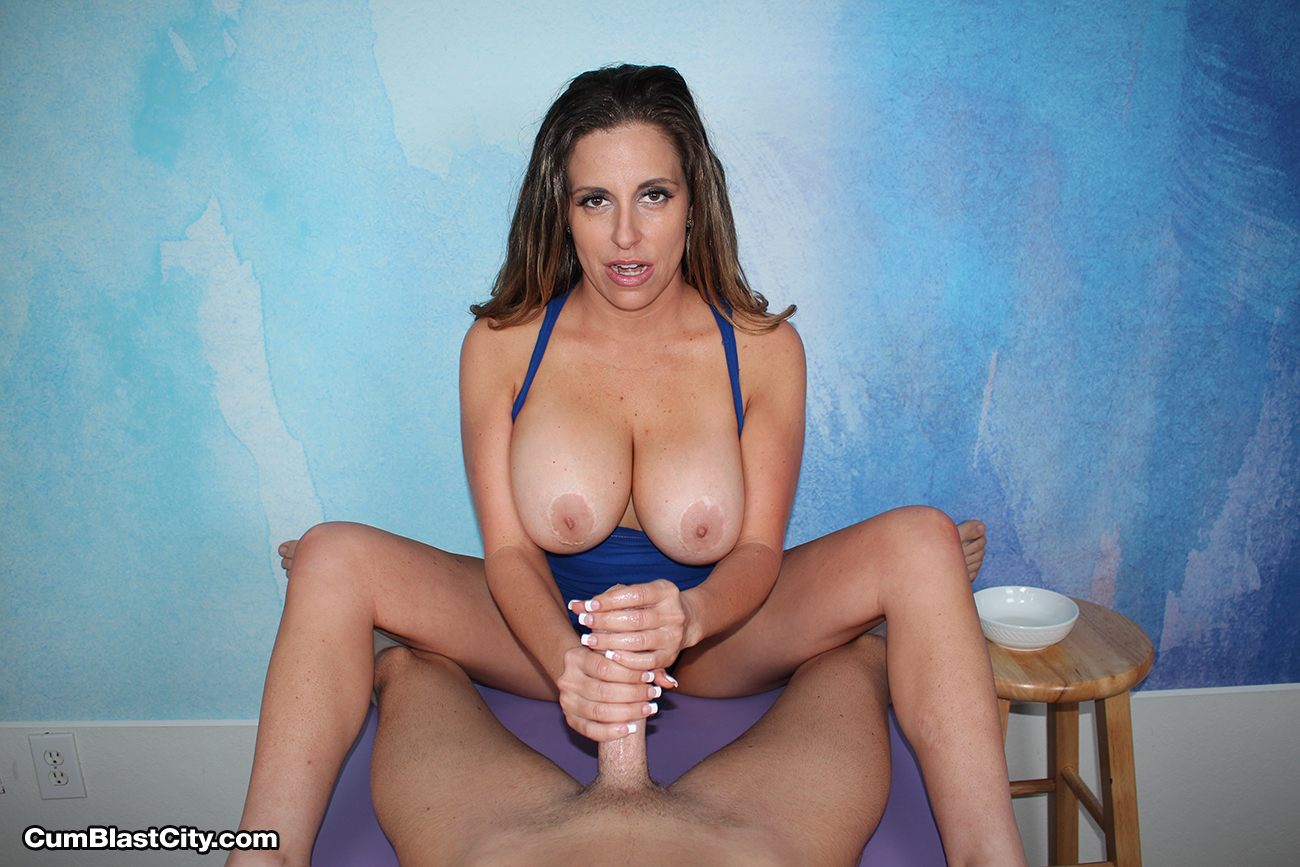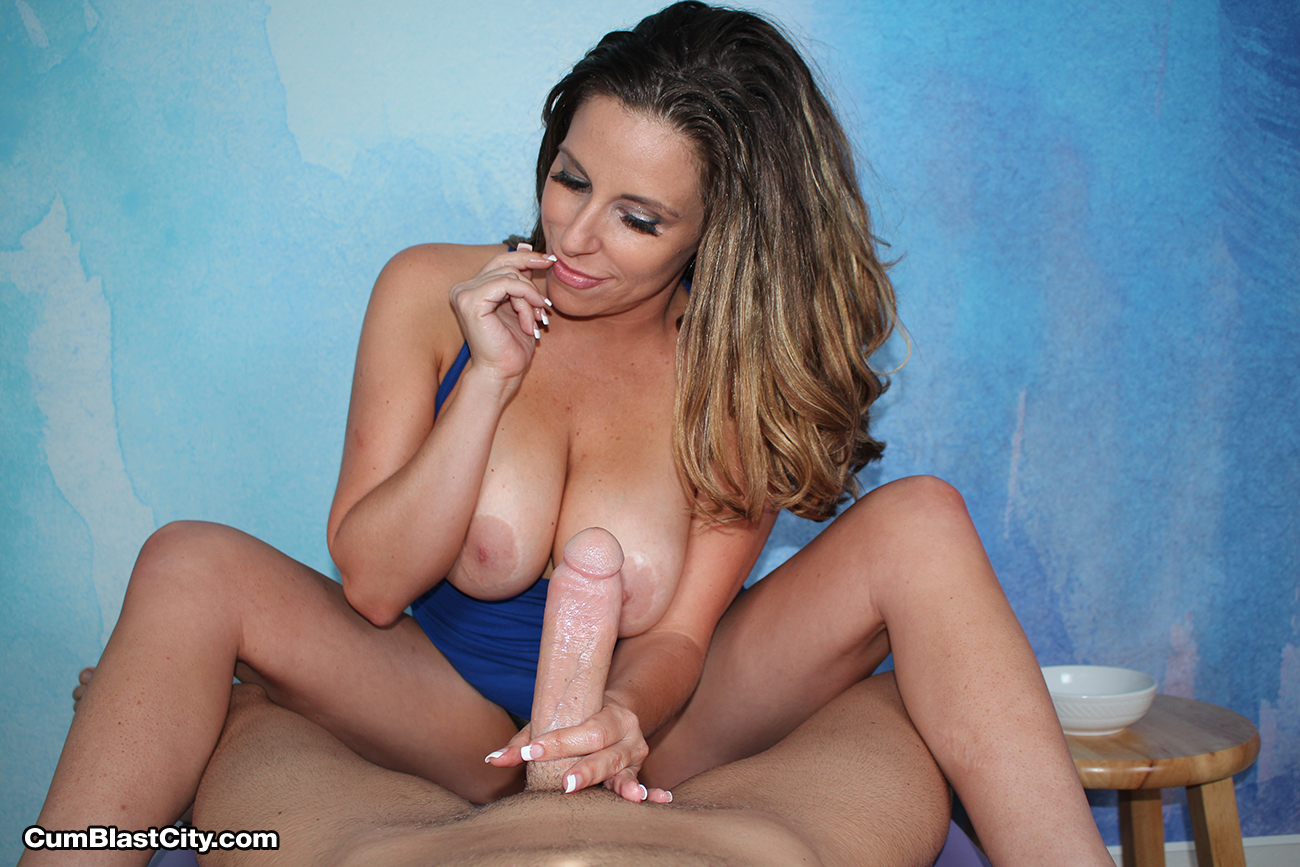 She seductively bites her lower lips as she moans. This turns you on even further. You want to reach out and grab one or even both of her exposed big tits but Sienna Lopez wont let you. She continues to slowly stroke your dick while moaning and when she's ready for you to cum, Sienna rubs your dick head so thoroughly that it shoots out a massive load that floods all over your belly!