Brothers are off limits. That's the unwritten rule between BFFs but Jenna Marie kicks that rule to the curb when she gets a look at the package dangling in between her BFF's brother's legs. The horny babe has never paid him much attention anyway but when he pulls his big dick out of his pants and starts stroking it in front of her, he suddenly has her undivided attention. Of course her best friend would lose her mind if she walked in on them right now but these two are too horny to care. Jenna gravitates towards that big dick and the rest is history.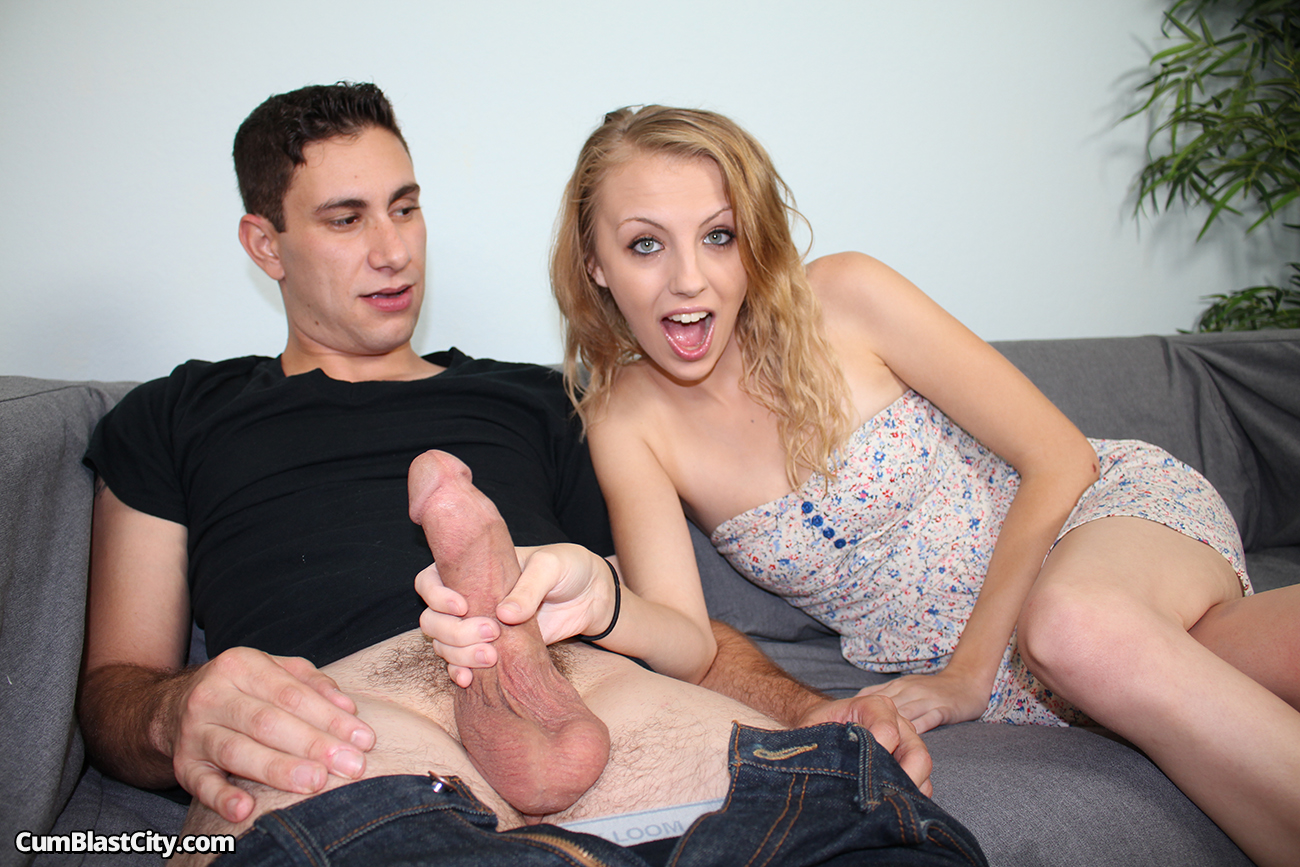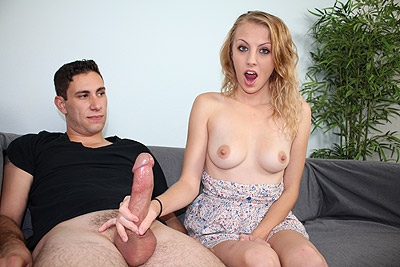 At first Jenna Marie wrestles with her conscious. She knows this is something she shouldn't be doing but she can't help herself. The more she tugs the big cock in her hand, the more she enjoys it. Her friendship be damned, the sexy babe is determined to finish what she started. She casts all her hesitation to the side and goes all in on the cock. Her hands rub, press and caress every inch of it until her BFF's brother begs her to go faster.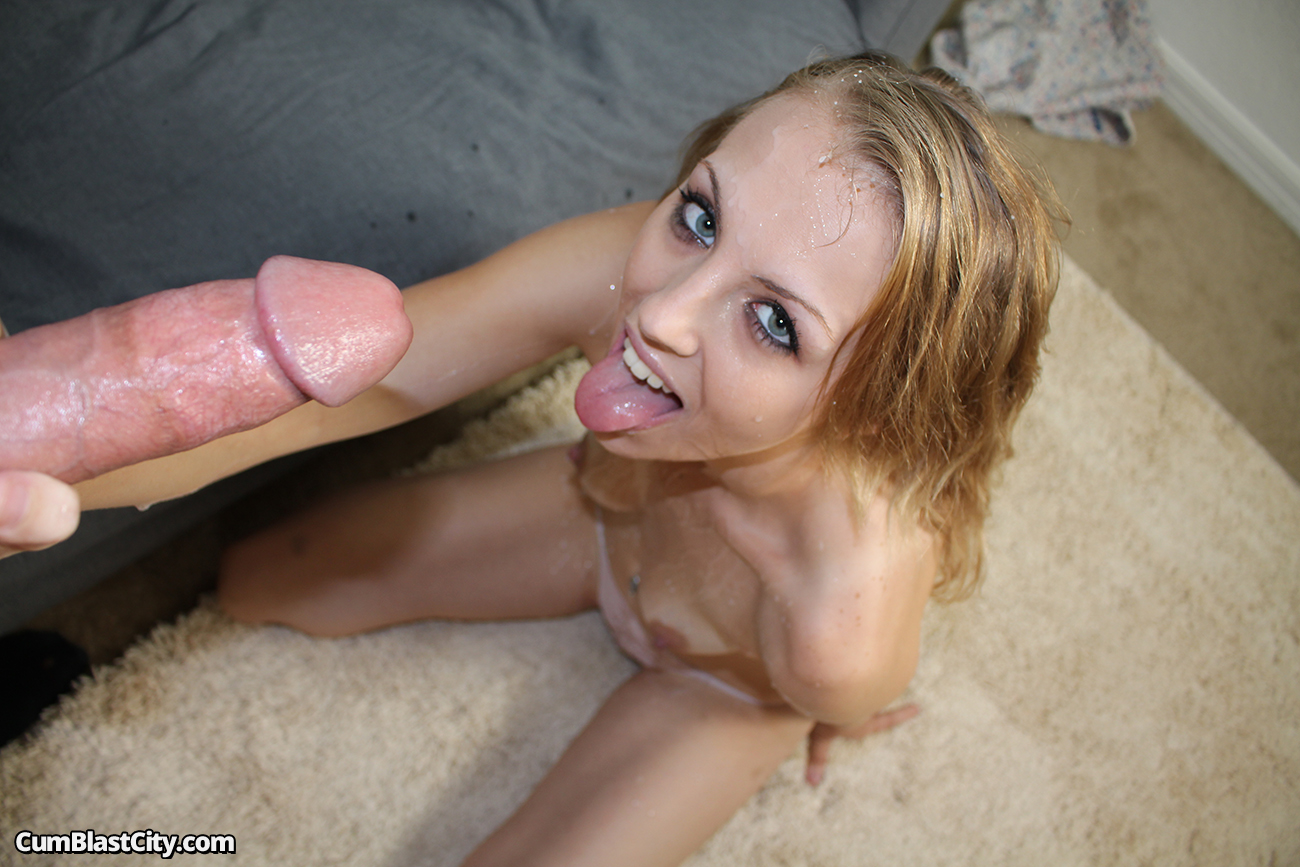 He's ready for a release but will Jenna Marie give it to him? That's something that's out of his control. She's got him by the balls, literally. His fate lays solely in her hands. He begs her to go faster again. The urgency in his voice is unmistakable. This is a man whose ready to nut. He also happens to have a secret and its one that'll render Jenna speechless. That secret is let out in the open when he unleashes his load on the unsuspecting chick soaking her from head to toe with his monster load!