Cheating sluts like Trish Demaris often get what's coming to them. In this whore's case, that's a huge load of cum to her face. She should be home catering to her husband but she's out in the streets begging Jimmy for his cum. As this video from CumBlastCity.com shows, he throws it right in her face! Her poor hubby would lose his mind if he saw his wife plastered with another man's salty jizz but she doesn't seem to care so neither do we!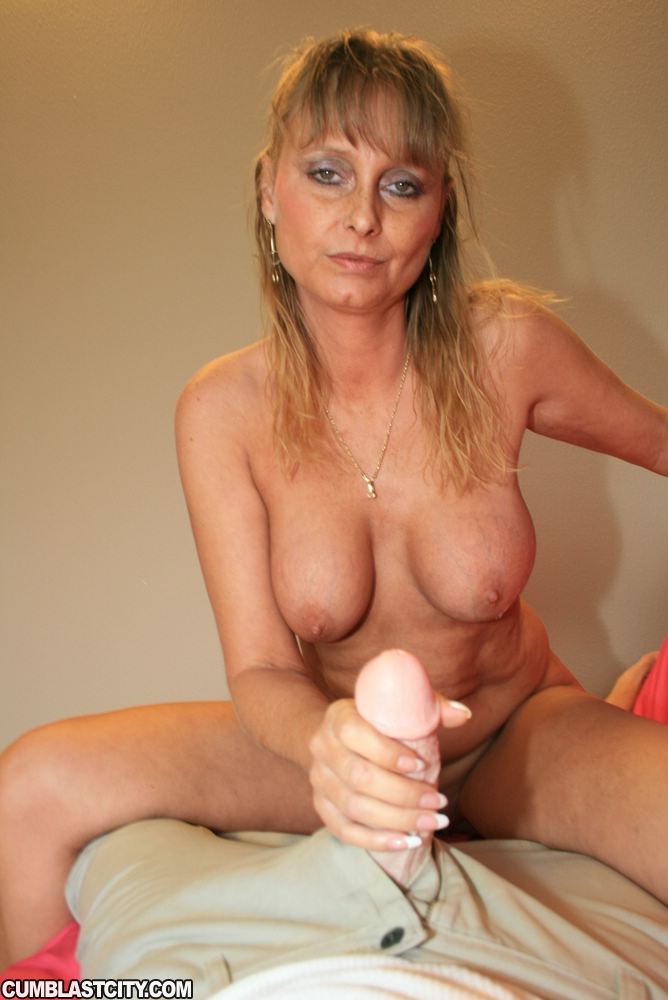 Hos are gonna ho. That's definitely the case for Trish Demaris who waltzes into the room and demands that Jimmy pull out his fat cock and jerk it for her. She wants to see him play with himself and in order to give him some visual motivation, the slutty babe undresses and twirls around so Jimmy can get an eyeful of her body and tits. She's no virgin 21-year old but her titties sit pretty on her chest and watching them lightly bounce gets Jimmy horny as hell. He pulls his dick out and starts to stroke it, just like the cheating brunette wants him too.
You can tell she never gets this kind of action at home because she gets giddy with excitement. Her pink snatch gets wetter than the Niagara falls and she slips one finger inside herself and starts finger fucking her cunt as she watches Jimmy masturbate. Then Trish Demaris crawls over to where Jimmy is and she takes possession of his dick. She sucks and strokes it real good until a huge load bursts out of it, completely blinding her! If only her husband could see her now.