That awkward moment when you walk into the ladies room and there's a dude beating his meat. What do you do? If you're Ericka, you thank your lucky stars and get on your knees. The hot babe needs to use the restroom but when she opens the door, she finds William jerking off while looking at pics of hot chicks. Her first instinct isn't to run away. No, instead, she immediately takes his dick from his hands and proceeds to give him a hand – literally.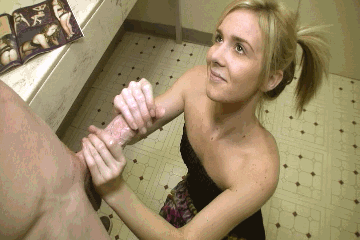 That's just the start of the crazy bathroom fun between these two horny cuties. They're strangers but that doesn't seem to matter as Ericka pulls on William's fuckstick. He appreciates her stroking skills but he likes when his dick is tugged a certain way so he tells her how he likes it done. If the teen is offended by his instructions, she doesn't show it. Instead, she seductively looks up at him as he drizzles lube over his dick. Then she positions her thumbs around his dick head and jerks it the way he wants. This chick is very good at following instructions!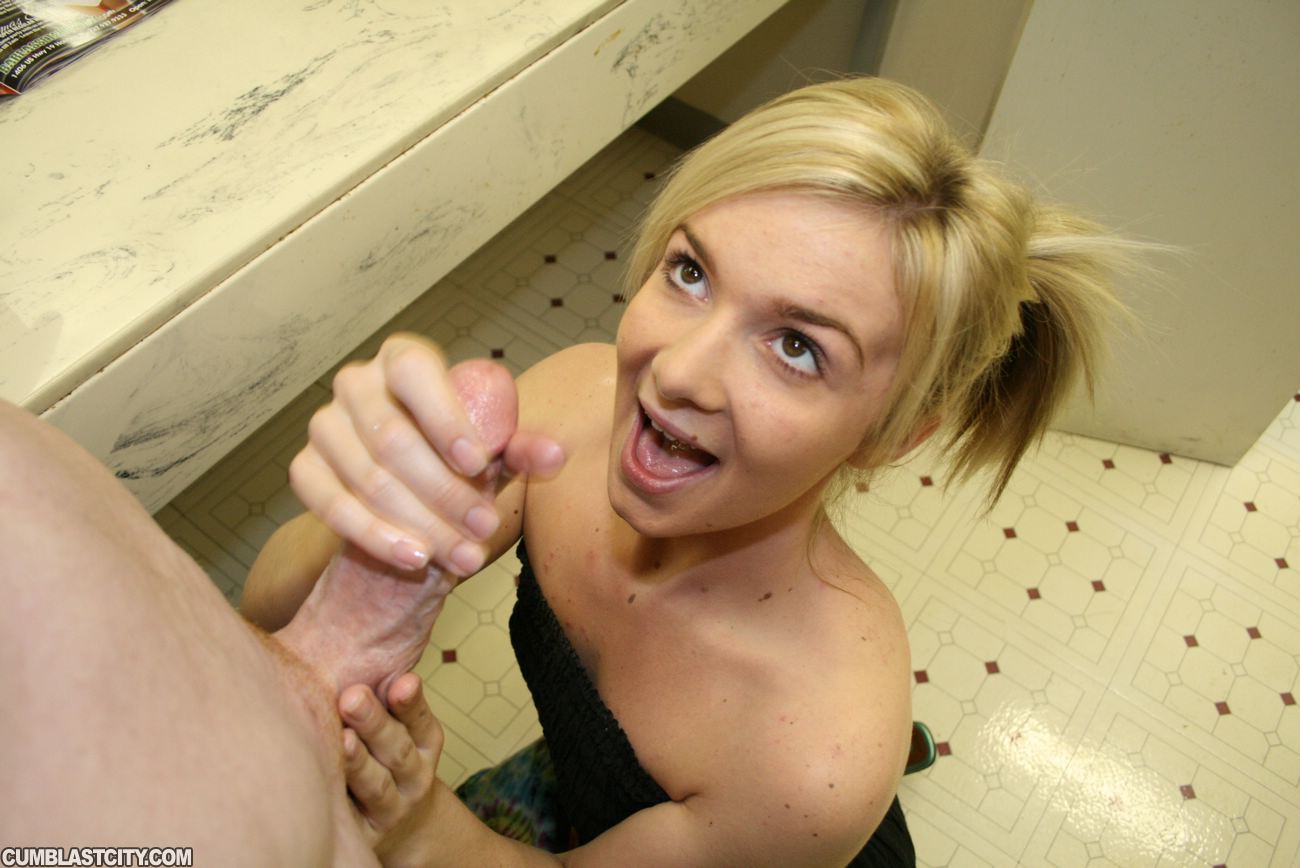 William gives Ericka a heads up that he's the kind of dude who shoots up a whole lot of cum but she smiles in disbelief. She thinks he'll probably just shoot out a small load like all the other dudes she's jerked off before. What the teen cutie doesn't know is that this dude has a massive load backed into his balls. She brings him over the edge with an impressive two-hand tugjob and William rewards her with an epic amount of cum!